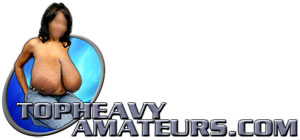 Huge Breasts right off the street!



UPDATE NEWS

Our update page loads fast and
looks great on your mobile device!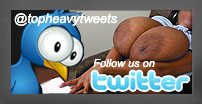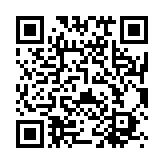 Date: - AMAZINGLY BUSTY TEENS THAT WILL MAKE YOUR MOUTH WATER 3 MODEL UPDATE this week showcasing DENISE DAVIES and her J CUPS, CASSIDY shoots a THA FAN REQUEST, SPICE is so SEXY and JULIELYNN makes the best of NO BRA this week!!
DENISE DAVIES

-

32JJ C

UP -

21+

YEARS OLD - (

Pictorial

Update)

-

Her UK BOOBS are LEGENDARY!!
Make way for DENISE DAVIES this week she is on a ROLL! She has walked in and wants a drink! Serve her!!

Now with LARGER HD Format! 3500x2625

FAN COMMENTS

"All these models are larger than life!"

- Kurt F, Michigan

FULL ACCESS - MEMBERS ENTRANCE
When you connect with DENISE this week you will be blown away! This week she shows off her INCREDIBLE RACK OF TITS which are J CUPS by the way!! She teases us slowly and then in a FLASH she whips open her tank top to reveal those MAGNIFICENT BOOBS!! There is no better way to describe her than AWESOME!! Don't miss DENISE'S up date this week! GET INSIDE!!!!! FULL ACCESS HERE
---
---
CASSIDY

-

32HH

-

21+

YEARS OLD -

(

Pictorial

Update)

- Her CHEST is MASSIVE and they go on FOREVER!




This week CASSIDY has on that SUPER TIGHT shirt AGAIN! This is THA FAN REQUEST #34 to go! OH YEAH!

Speaking of ladies in SUPER TIGHT TOPS which show off their AMAZING RACKS… get a load of CASSIDY in that TIGHT-ASS-SHIRT!! Those boobs are poking through ever so nicely with… once again…. NO BRA!! We love posting shots of CASSIDY and she loves to pose for the THA FANS!! She is one AMAZING model and we love having her here at THA!!!! FULL ACCESS HERE
---
---
SPICE -

32FF

C

UP -

19

YEARS OLD -

(

Pictorial

Update)

- Make this your first stop to see the FAMOUS SPICE!




SPICE has taken the site by storm! This week she posts more of her FUZZY SWEATER and BARE-CHESTED!

Now with LARGER HD Picture Format! 3500x2333

FAN COMMENTS

"I have been a THA FAN for over 8 years!"

- Martin C, UK

FULL ACCESS - MEMBERS ENTRANCE
When we first started posting pics of SPICE on THA, the THA FANS went NUTS! They couldn't believe that such a young girl would have those TITS just stuffed in her shirt walking down the street!! We first ran into SPICE in the parking lot of a grocery shopping center and she slowly got out of the car we got a glimpse of those TITS!! We knew we had to stop and run over to speak to her!! She was all smiles and we gave her our card and begged her to call us! She did and the rest is history! What an AMAZING LADY!! We are so fortunate to have her on the site and so appreciative!!!! FULL ACCESS HERE
---
---
JULIELYNN -

34FF

C

UP -

18

YEARS OLD -

(

Pictorial

Update)

- So YOUNG and SO BUSTY!! GET SOME!!




There is NO WAY you are going to miss this week's post from JULIELYNN! You cant say NO to this 18 year old!!

Now with LARGER HD Picture Format! 3500x2333

FAN COMMENTS

"Please post more HUGE BOOBS!! I can't wait until Wednesday!!"

- Stephen G, Maryland

FULL ACCESS - MEMBERS ENTRANCE
JULIELYNN is one of our YOUNGEST… and we do mean… YOUNGEST model here at THA!! She just turned 18 the latter half of 2015 and we so LOVE having her pose and enjoys herself! The THA FANS have been so receptive and welcoming with her to the site and she is eating it up!! This week she explores herself in a way that turns us all on!! Make sure you stop by and look over those GORGEOUS 18 YEAR OLD TITS this week! She is all smiles as well! GET SOME!!!! FULL ACCESS HERE
All the models are curious to know what you think!!
Hope you like!
BreastFinder
Email us at (bf AT topheavyamateurs DOT com)

ADD our update page to your MOBILE DEVICE!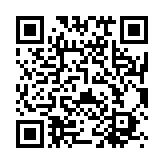 Tap the QR-Code with your finger
or spread the image out
and share this page with your friends!

$$ WEBMASTERS Earn Easy Cash! $$
Copyright © 2001 - topheavyamateurs.com - All rights reserved.
Content is not to be used in any way without express written consent.